I installed these
SWITCHBACK CHROME 4" HANDLEBAR RISERS
. They are little bit different from the ones that I see all the time. The chrome seems solid. My only complaint so far is that they didn't come with mounting bolts, and since they are for Harley's they aren't metric. A quick trip the Home Depot to get some hardened steel 1/2" bolts solved this.
Here are come pictures: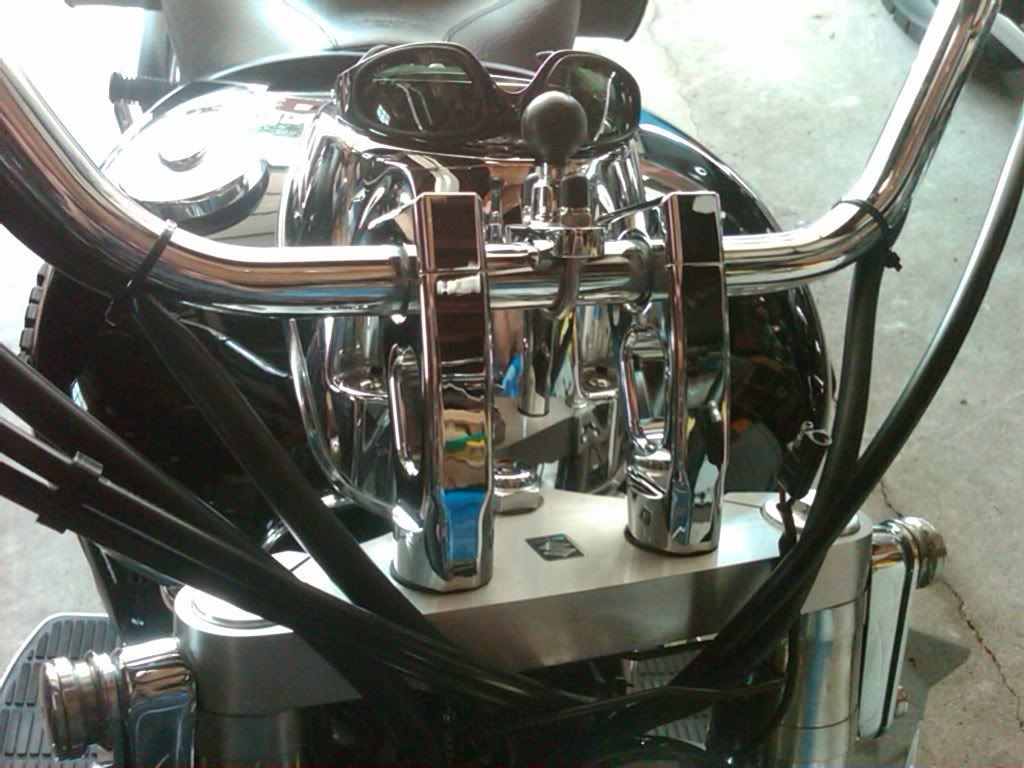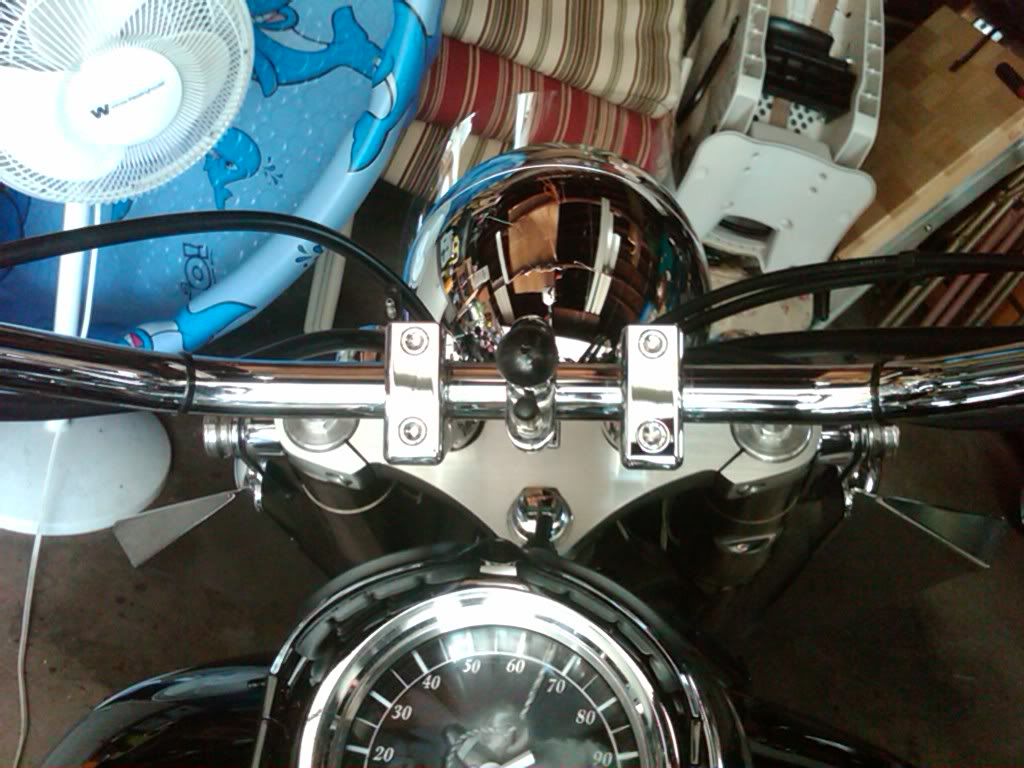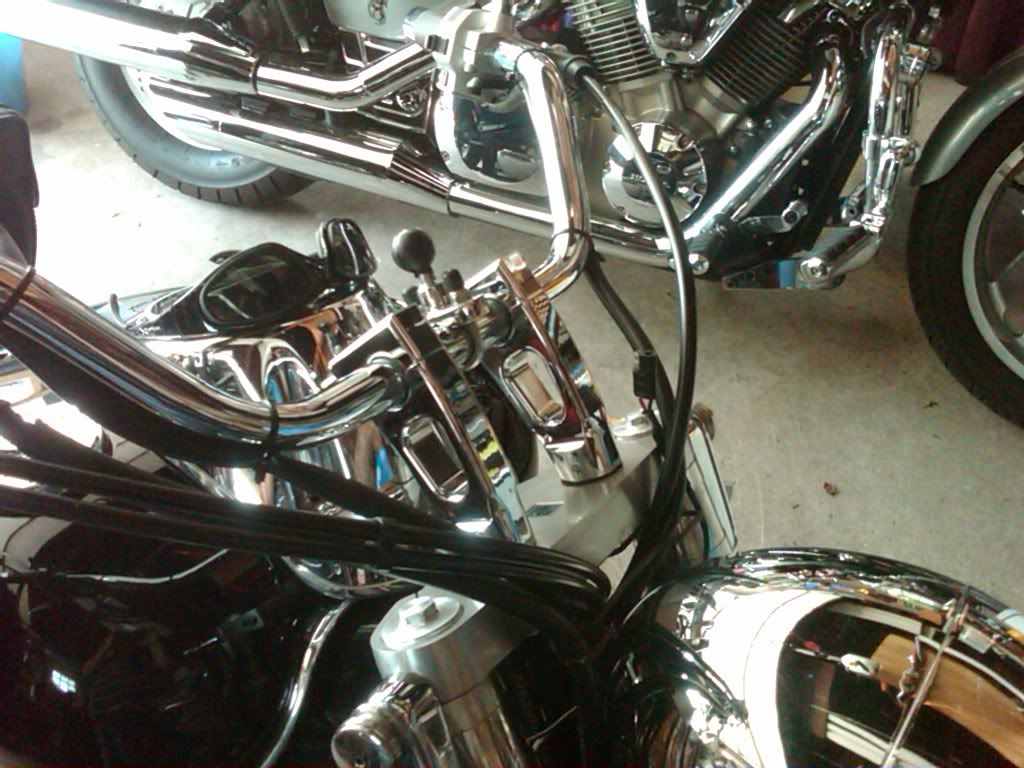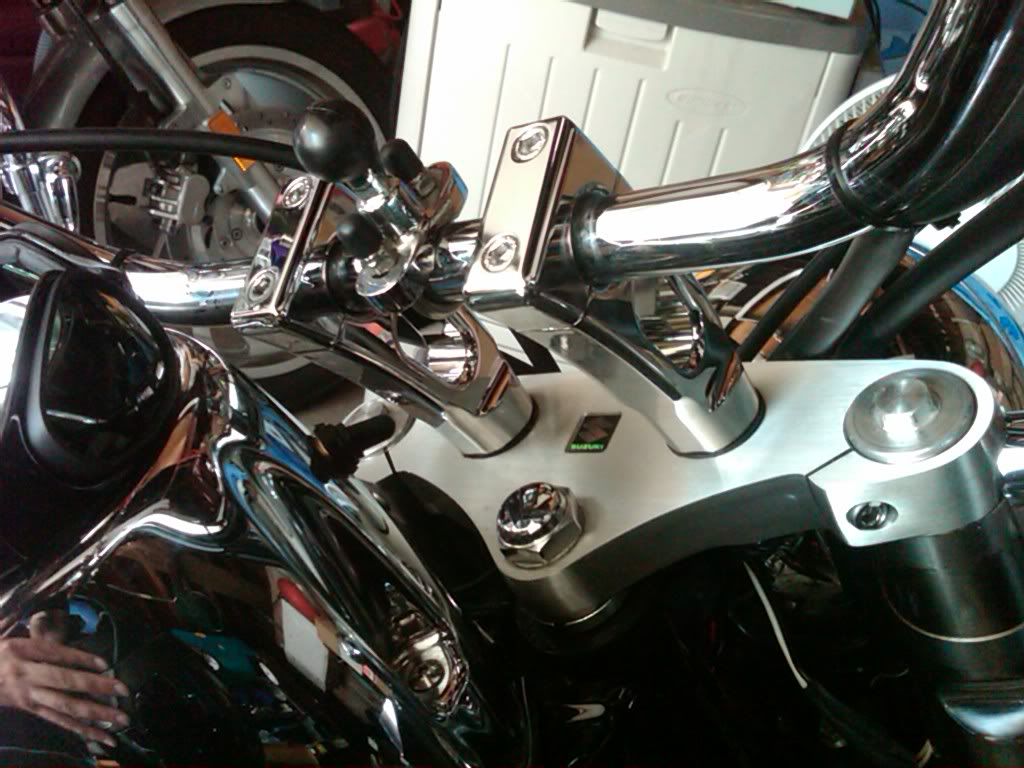 I know, a lot of pictures for just risers, but if any of you out there are like me, then you would like to see the product on the bike before you make a purchase.
James