Meet the Kuryakyn Constellation Light Bar, part 5001. It is a three piece light bar that is adjustable front and back, for width, and angle to the ground. It uses an H3 bulb for the driving lights and standard turn signal bulbs.
Once you remove the plastic turn signal cover plate, you then remove the turn signal bracket along with the old signals. Disconnect everything inside the light bucket. Then you install the Kuryakyn mounting bracket (4006) under the lower triple tree that the light bar mounts to.
What I like about this light bar is that it has a very CVO look to it.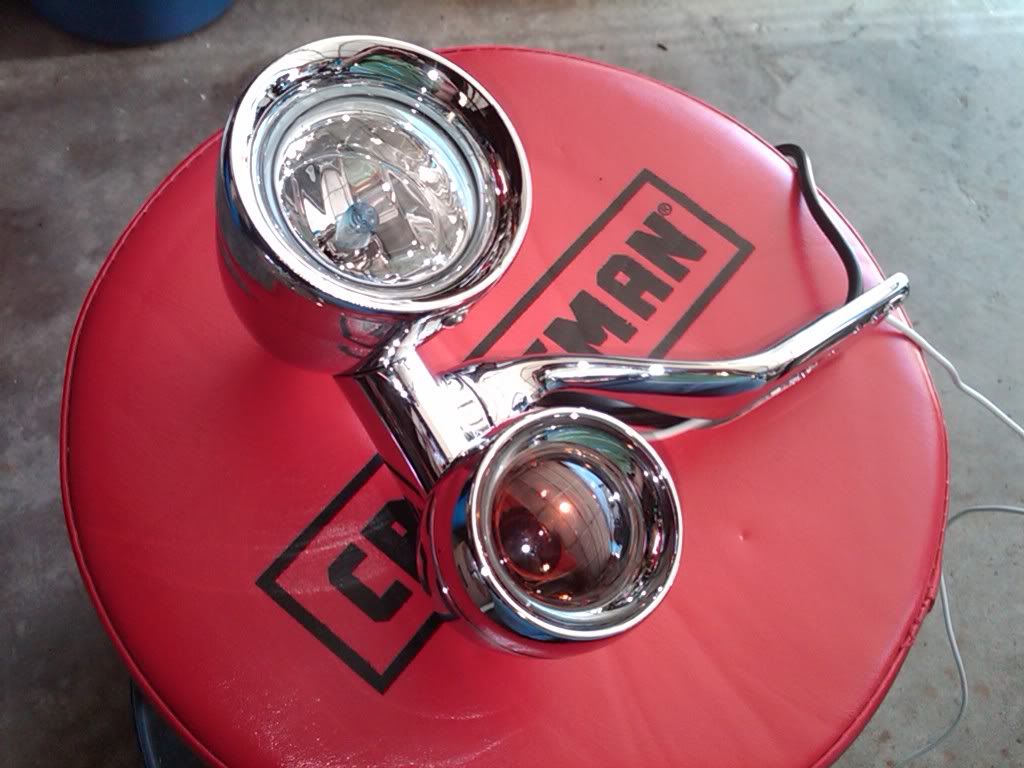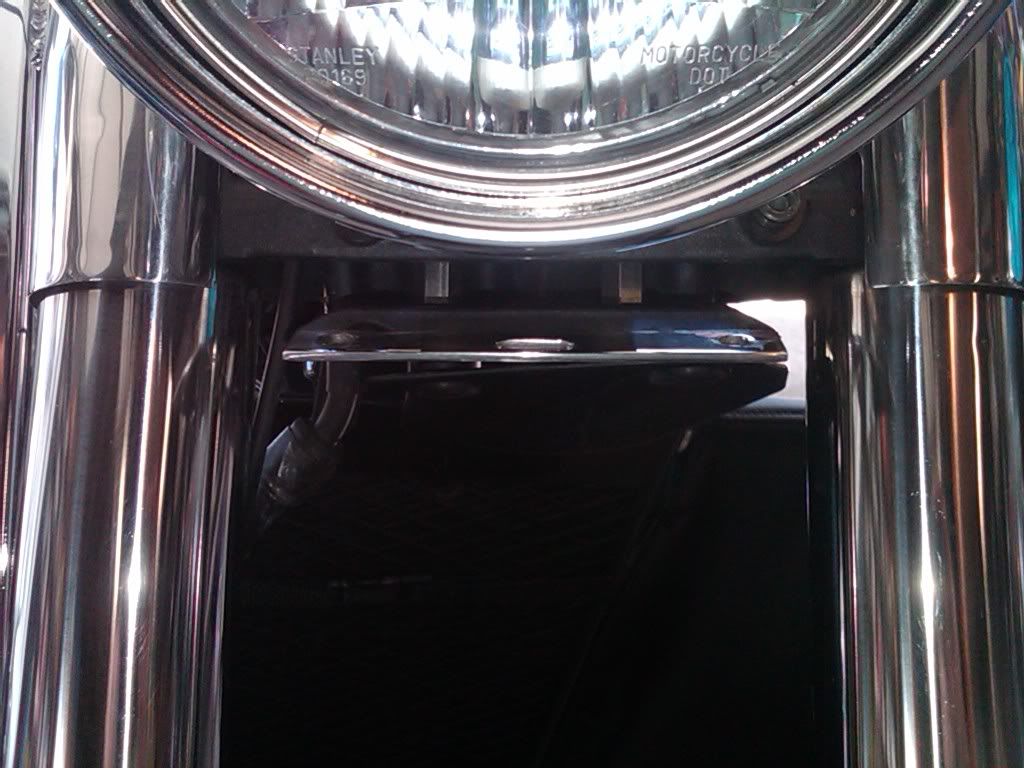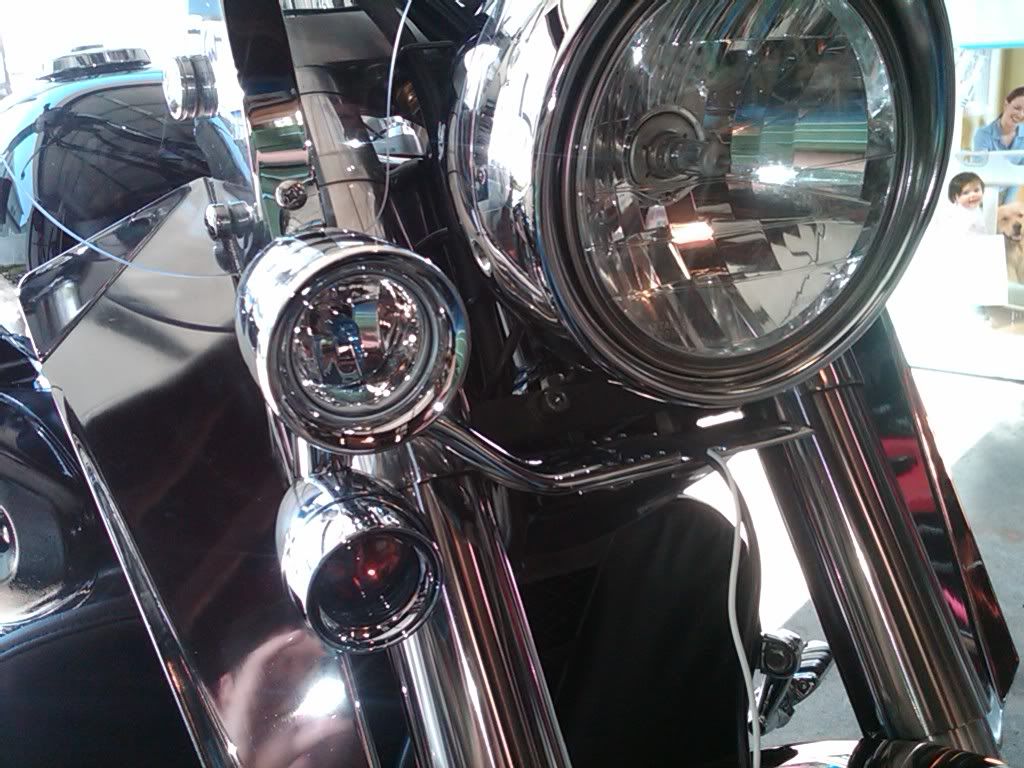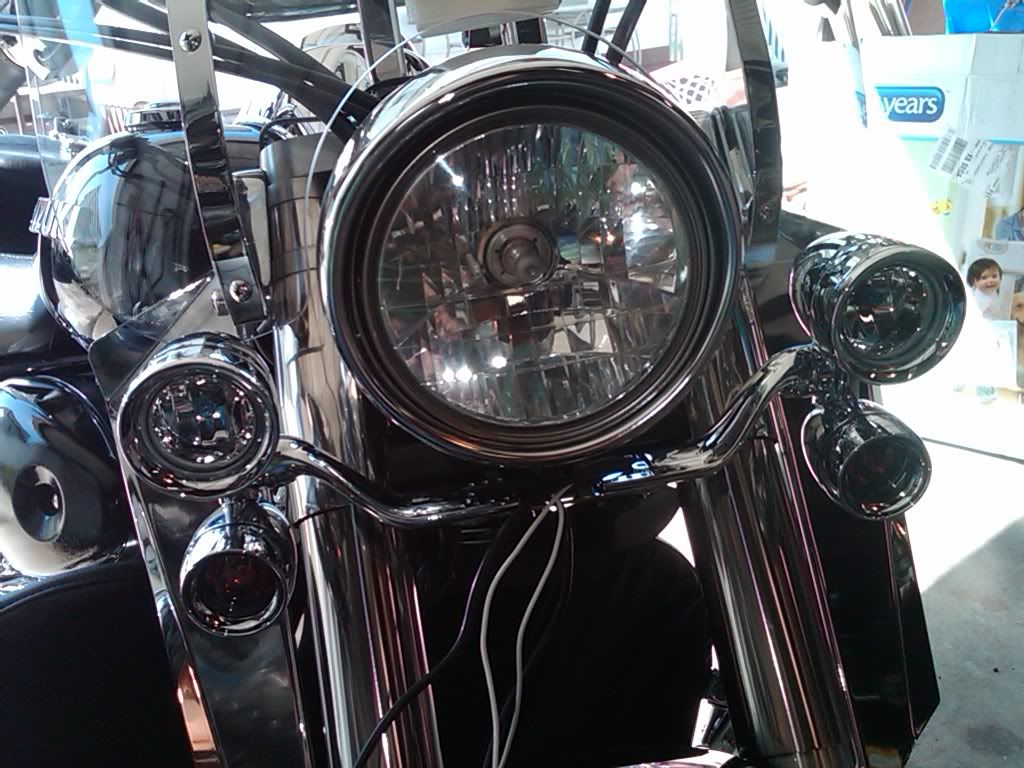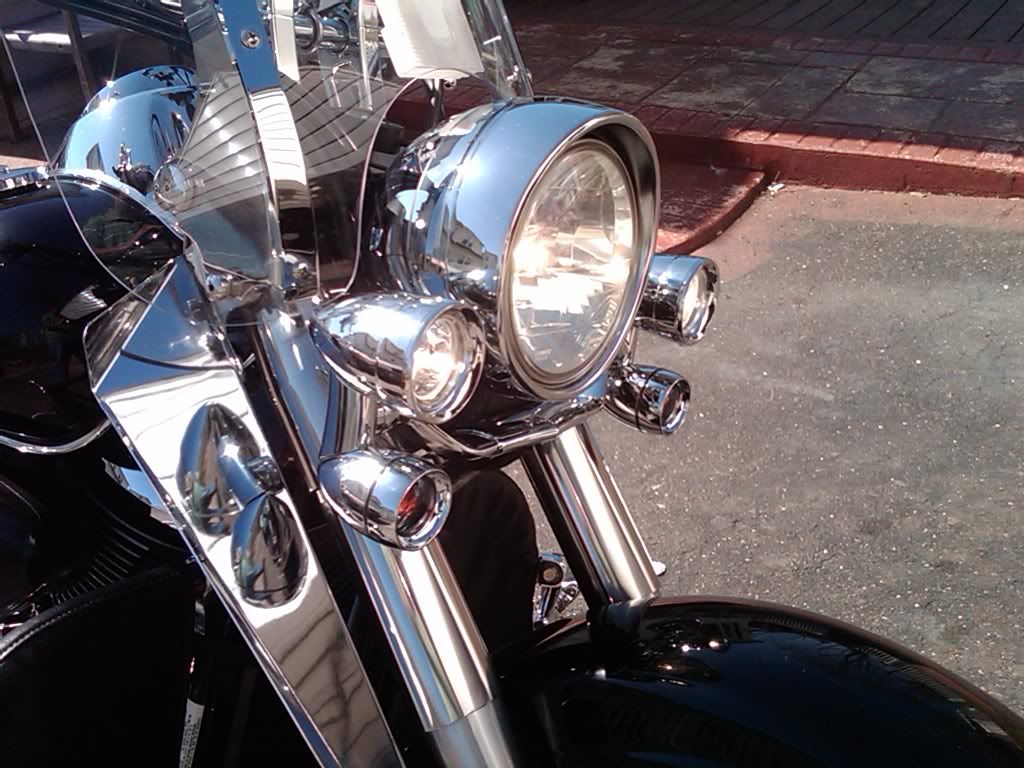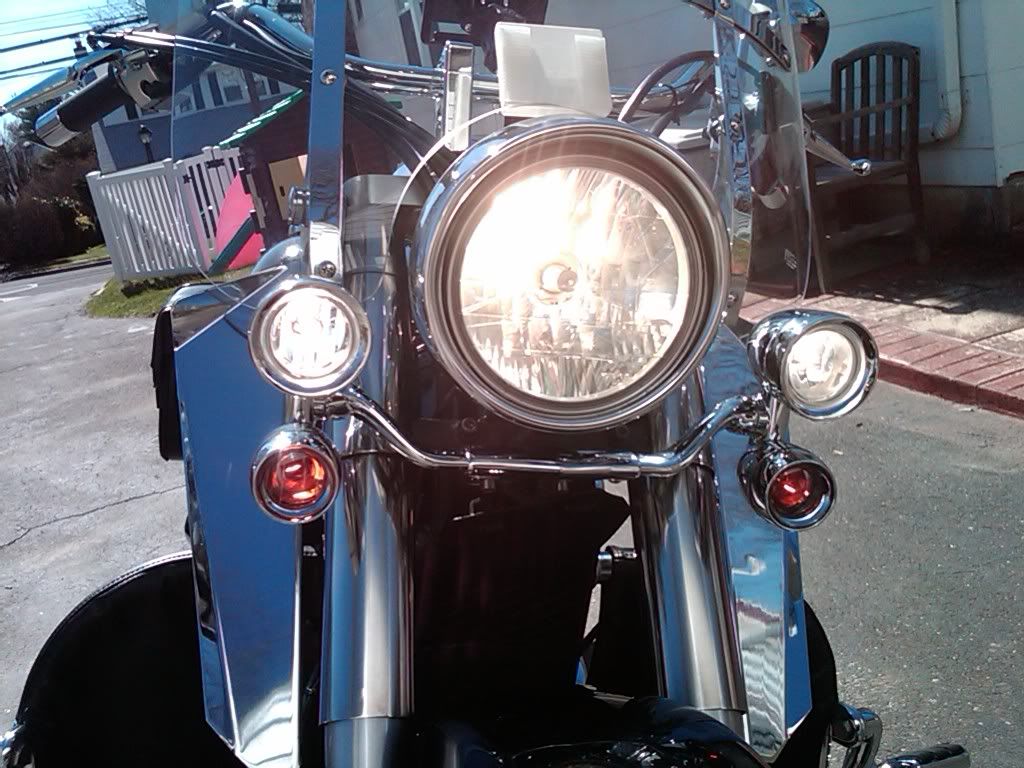 I replaced the smoke turn signal lens seen here with Kurkaykn's amber lens and I am more satisfied with the color of the turn signals now. With the smoke lens they seemed a little dull.
__________________