I put new Cast Wheels on the bike.
They are suzuki OEM wheels from the c50se or c50c. I bought them new from
BoulevardSuzuki.com | Discount Suzuki, Yamaha, Sea-Doo & Polaris Parts & Accessories. Free Shipping and lowest prices in the U.S.
in Deland Florida and had then shipped up to PA, witch was still cheaper then buying them from my local dealer.
I had to take a ride out to All Balls Racing to pick up a set of front wheel bearing to finish up the cast wheel project because the dealer I was working with to supply the new cast wheels and all the parts that go along with it failed to send the correct front bearings. Luckily, All Balls is a local to me company ( only 50 min away).
Here is what was done this spring...
New Cast Wheels
New Metzeler ME880 Wide White Walls
New to me Cobra Streetrod exhaust w/Smartpartz Quite Baffles
New Tank bib
All the past mods are to numerous to list, so here it is, all ready for this years riding season!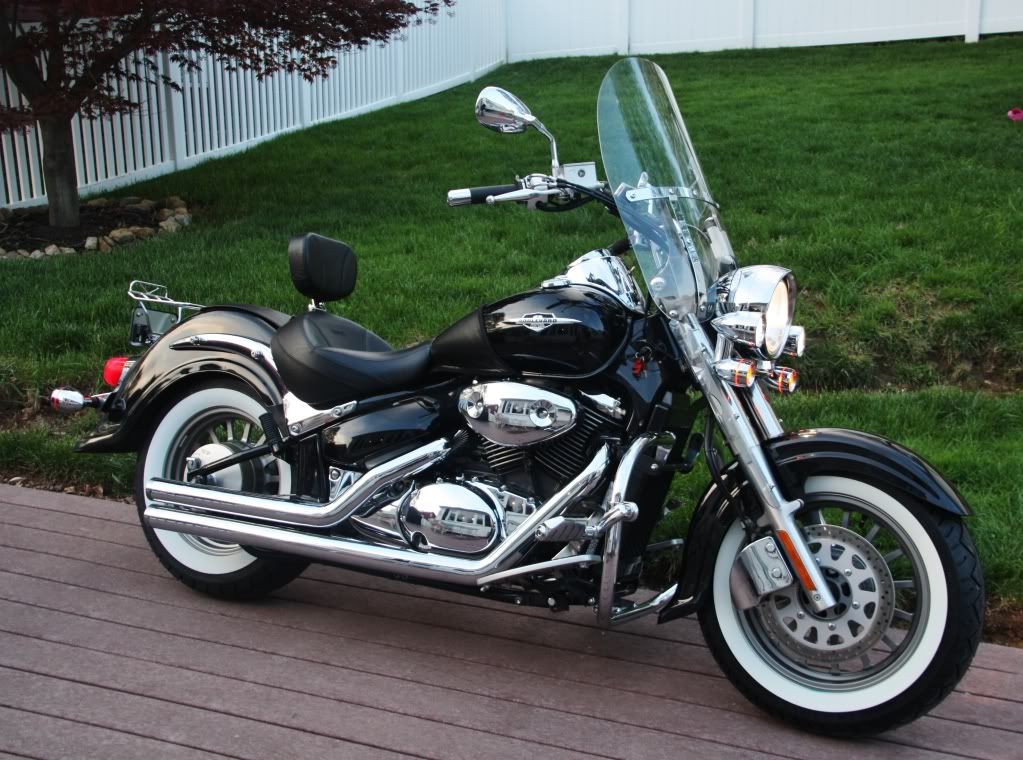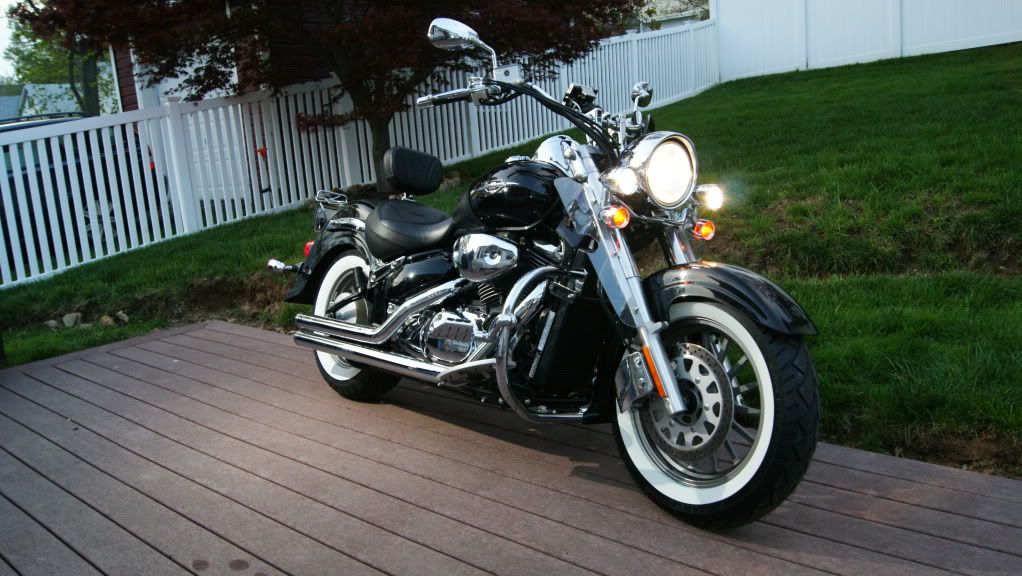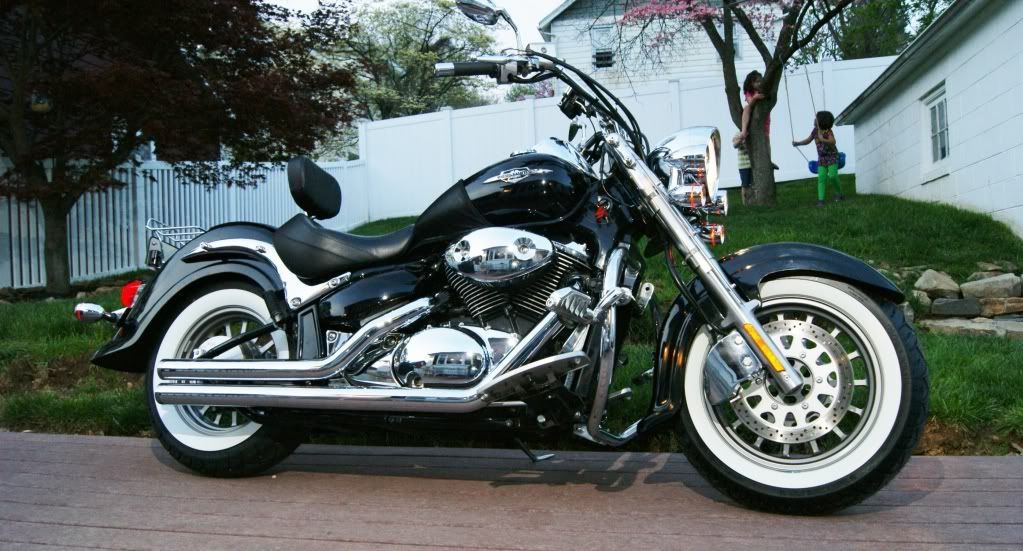 Thanks for looking!!!
James